Our Friendly Dental Team in Oologah Provides Patient-Focused Care
At Innovative Family Dentistry, our Oologah dental team is dedicated to providing personalized, quality dental care in a comfortable setting that you'll always look forward to visiting!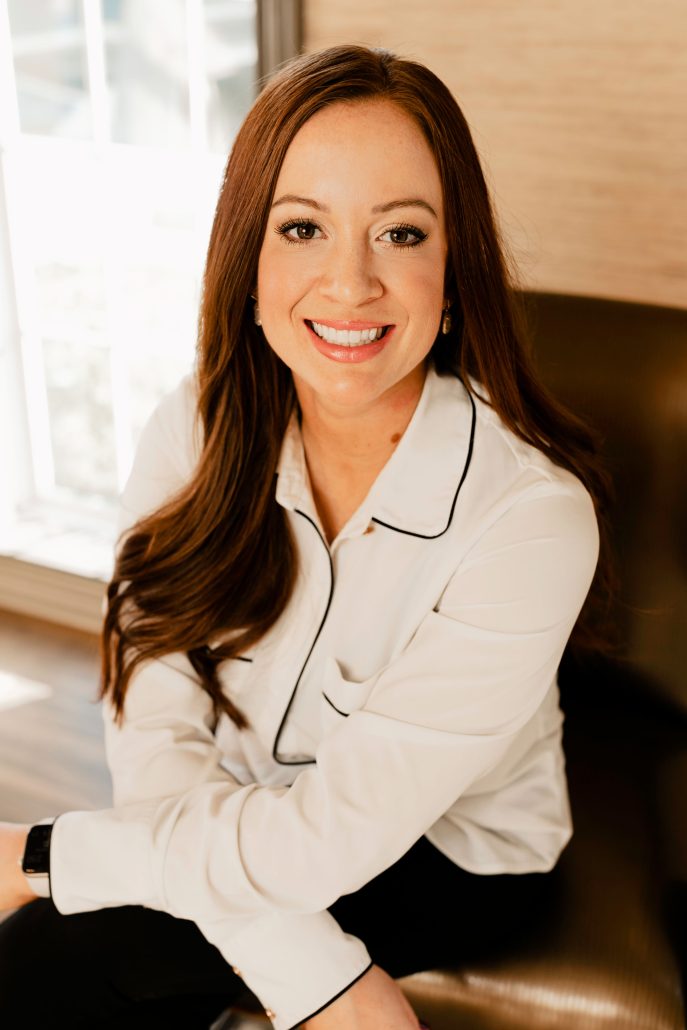 Dr. Jamie L. Bell, DDS
I decided very early in life that I wanted to be a dentist. I love the relationships that develop between my patients, my staff, and myself. Many of my patients and staff feel like an extended family. This is one of the top reasons I chose dentistry over any other health profession.
I love the details and artistry of dentistry. From the beginning of treatment to the delivery of the final product there are hundreds of things that need to be just right for our patients. Many of those things they never see and probably never know about, but I enjoy being sure that everything is excellent at each step of the process. Providing life changing treatment is the most exciting thing about my job! Many times creating a beautiful smile changes my patients' personality and confidence level. It is many times a major positive lifelong event for them! I also get to help people from a functional point, allowing them the ability to chew properly and enjoy eating for the first time in years. The process of transforming a less-than-attractive smile into a gorgeous grin and seeing my patients come out of their shell and blossom makes my work extremely fulfilling. Dentistry is the most rewarding and challenging profession I can imagine. Every day I am presented with new and different cases that involve ethical decision making, continued learning, detailed workmanship, integrity in communication, developing relationships, and hard work. The things I learn each day from my patients, and the relationships we build, is what makes my job GREAT! Even though some days are more challenging than others, I get great enjoyment knowing that my treatment possesses all of the qualities to provide a long term, beautiful, and comfortable end result.
EDUCATION
Bachelor of Medical Molecular Biology, with Honors, Rogers State University
Doctorate of Dental Surgery, with Honors, University of Oklahoma College of Dentistry
PROFESSIONAL ASSOCIATIONS
American Dental Association
Oklahoma Dental Association
American Orthodontic Society
Rogers County Dental Association
PERSONAL LIFE
I am an Oologah native, graduating from Oologah High School in 2009. I am married to the love of my life, David Bell. Together, we have one adorable baby girl, Sophia (so far). She brings so much joy and laughter into our lives! We cannot imagine life without her.
In my free hours, I love traveling, exploring the great outdoors, cooking, visiting life- long friends, and maintaining a healthy lifestyle with food and fitness. My most pleasurable pastime is spending time with my handsome husband and sweet little girl.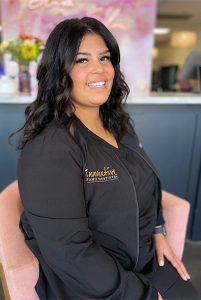 OFFICE COORDINATOR
Chelsea M.
Chelsea began her career in the dental field in 2015. She started as a receptionist and worked her way into the clinical side as a dental assistant one year later. She loves learning and has received all but one of her expanded function certifications. She was Dr. Bell's assistant when she first started her career out of dental school. Her hobbies include traveling, cooking, finding new and exciting restaurants in the Tulsa area, watching college football (GO POKES!), and binge watching Netflix. Her favorite past time is spending time with her husband, daughter, and fur children.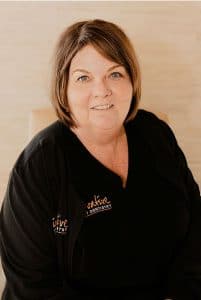 APPOINTMENT COORDINATOR
Paula B.
Paula has been a part of Innovative Family Dentistry since 1992, when she began her dental career. Paula never knows who she will get the privilege of talking to on the phone, but one thing is certain: she won't forget you! In fact, Paula says that our patients are the best part of her job. In her free time, Paula enjoys spending time with her husband and fur baby, Lucy, and traveling.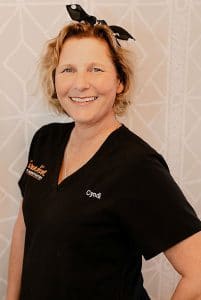 DENTAL ASSISTANT
Cyndi H.
Cyndi was first influenced to pursue a career in dentistry when she was 13 years old. Dr. Joe Maltsberger inspired her to begin her dental career in 1989, and she patiently worked and waited to join his team two years later. She has remained at Innovative Dentistry for over 30 years because she is confident in the quality of work and sincere concern that patients receive here. She has advanced training in coronal polishing and radiation as well as advanced straight wire assisting and a variety of other courses through the ODA and ADA. Cyndi's favorite part of this job is patient care. She loves helping patients restore their smile to a healthy state. Cyndi also enjoys the hands-on aspect of the job, especially with orthodontics. She also likes that no two days are the same. In her free time, Cyndi enjoys bass fishing, camping, golfing, cross-stitching, reading the classics, and watching movies and college football.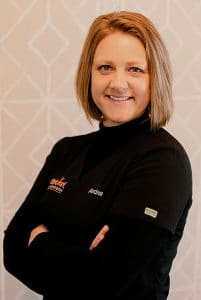 DENTAL ASSISTANT
Andrea P.
Andrea joined the Innovative Family team in 2014 after working in the dental field for eight years. She has received certifications in radiation protection and safety, coronal polishing, and topical fluoride. The best part of her day to day is seeing the result of a big case. Andrea loves how confident and beautiful those patients feel once their work is complete! When away from the office, Andrea enjoys spending time with her husband and two boys. They love to travel whenever possible. Andrea also enjoys going to church, shopping, working out, and living a healthy lifestyle.
She spends as much time outside as possible!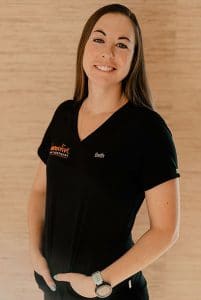 DENTAL ASSISTANT
Beth K.
Beth began her journey into dentistry just a few years ago. She has a true passion for helping patients obtain and keep a healthy smile. Beth interned at Innovative Family Dentistry after completing a dental assisting course and she loved working at IFD so much she decided she didn't want to work as a dental assistant if she couldn't be part of our team! Other offices just didn't feel right for her, and when we were able to bring her onto the team a year later, she felt like she was coming home. Beth loves the atmosphere at the office and how everyone works toward the
same goal. Beth has completed two marathons, writes, and plays video games as her hobbies.