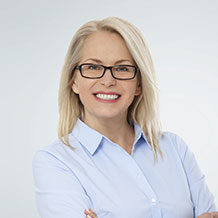 Family-Centered Service
Whenever you visit our comfortable office, you will encounter an amazing group of professionals whose goal is to provide the best dental care available, so that you can have the best possible smile at every stage of life. To that end, we welcome patients of all ages. We want to help you, your children, and your parents to smile bigger and feel better along the way.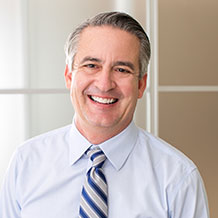 Modern Technology & Techniques
Since we always keep up with the latest dental technology, you'll be able to receive more efficient and advanced levels of care from us than you will likely be able to find elsewhere. For example, among other things, we can connect your children to Ortho-Tain early orthodontic treatment, and set your parents up with AvaDent dentures or precision-placed dental implants.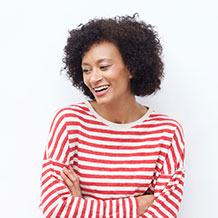 Comprehensive Dental Care
You can stay on track with our preventive checkups and cleanings, or fix broken and missing teeth with our restorative dentistry solutions, or transform your less-than-satisfactory smile with our cosmetic options. With dental sedation, we can ensure that your visits are relaxing and anxiety-free, every time you pass through our doors. So, what are you waiting for?
Go For An Innovative Family Dentist In Oologah, OK
You belong at a dental practice that will keep your smile goals front and center, with a team that is equipped to offer comprehensive care. That's what you'll get from our innovative family dentist in Oologah, OK. Every member of this outfit was hand-picked for excellence and is dedicated to giving you the kind of care you deserve in a safe and relaxing environment.
By entrusting your family's oral healthcare to us, you can:
Come to one convenient spot for treatment with a long-lasting result
Experience comprehensive, yet individualized patient care
Enjoy time-saving solutions with our advanced technology
Remain relaxed with our effective dental sedation options
If a great dentist is what you need, you've arrived at just the right spot. Call 1-918-443-2431 to visit our comfortable office that is populated by a competent team.
Be sure to ask if our warranty will cover your new work. We offer a limited warranty on some services, including orthodontics and restorative work, which will cover your work against breaks and failures. You can read more about that warranty here.
Look To Us To Address Your Family's Dental Needs
We are a family dental practice in every sense of the word. Accordingly, we have experience and training in many seemingly disparate areas of dentistry so we can meet and exceed your family's expectations in several realms, including:
General Dentistry — Beginning with your youngest family member's first visit, we will strive to make checkups and cleanings fun and free from anxiety. Ask us about extra protection like fluoride and sealants, too.
Implant Dentistry — At our office, you can fix damaged teeth with restorations and you can also get dental implants to make your replacement teeth strong and stable.
Cosmetic Dentistry — Regardless of the current condition of your smile, we can help you take it to where it needs to go by creating a smile makeover plan just for you.
More than that, you will soon see that we only recruit people for our team who have outgoing personalities, a deep level of expertise, and empathy for how our patients feel while receiving care. Each of us will do everything we can to make your visit a great one, every time you visit us! We will do what's best for each individual case, so that you can get just what you need whenever you need it most. You can trust us to treat you like family.
You Can Relax In Our Office With Dental Sedation
This place will soon start to feel like a home away from home. Because we go out of our way to make it a comfortable and inviting space, you'll feel at ease whenever you visit us. Even more, we want your dental care to be painless and anxiety-free. To that end, we are certified to administer two types of dental sedation to help keep you calm and free from pain, whether you are getting a cleaning, a cosmetic enhancement, or a surgical procedure. You'll also appreciate our private areas and special amenities.
Our Oologah, OK family dentist and support staff look forward to meeting with you at our office soon. Call 1-918-443-2431 to request an easy appointment at Innovative Family Dentistry. We're located at 106 Atlas Avenue, at the corner of Highway 169. We welcome patients from all over the region, including Claremore, Owasso, Collinsville, and Nowata.