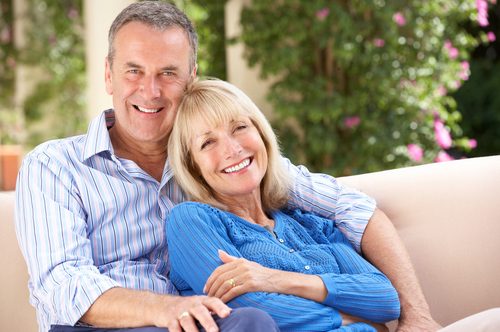 Tooth loss can leave you wanting something. You want your natural-looking and confident smile back. You want to be able to speak normally, and you want to be able to eat the food that you love.
It's important to know that your choice of dentures makes a difference in what your quality of life will be like going forward.
You owe to yourself to learn about AvaDent® Digital Dentures. Expert engineering goes into these teeth replacements, which are stronger and more secure than other traditional dentures.
To take advantage of this technology, there's one place to go in the Oologah, OK area. Schedule your appointment at Innovative Family Dentistry to restore more than just your smile.
Call 918-379-4189 today to schedule your consultation.
The Problems With Dentures
Standard dentures can seem OK when you first get them. Teeth, even replacement teeth, are better than no teeth at all. Unfortunately, most dentures don't restore the full function of your healthy teeth.
Tooth loss contributes to a lower quality of life. This probably won't surprise you. When you don't have teeth, your diet can change drastically. Even if you love mashed potatoes and soup, you would grow tired of them after a while. Your missing teeth also change the way you speak, and this can affect your self-confidence as well.
To further complicate matters, your jawbone starts to deteriorate when you lose teeth. Most dentures don't stop this from happening. This explains why dentures become looser with time, which means you need more adhesive to try to keep them in place. Eventually, you have to have them relined or replaced.
Even with most dentures, you can't bite and chew with as much power as they could before. In fact, many studies have shown that dentures wearer only generate about 20 percent of the bite force of someone with all their teeth.
Better Dentures Mean Better Results
We are excited to offer our patients a better teeth replacement option. AvaDent Digital Dentures are stronger and more secure than conventional dentures. With our restorations, you can:
Reduce the number of appointments
Enjoy the comfort of computer precision fit
Have teeth replacements that look and feel natural
Get dentures that are resistant to bacterial build-up of bacteria and are easy to clean
Know that a digital record exits to recreate your dentures are lost or you want a spare set
Convert them to non-removable dentures  if you get dental implants later
AvaDental denture wearers report high satisfaction with these new teeth. We have seen firsthand how our patients' lives are better with these restorations.
They are easy to wear and clean. While they are a high-end product, they are simple to use and maintain.
Rebuild More Than Your Smile
We have witnessed the effects of tooth loss, and we have seen how disappointed patients can feel after living with conventional dentures. We want you to have a better teeth replacement option. It's why we partnered with Global Dental Sciences in Scottsville, AZ, so you can get the benefits of expert engineering.
Restore your smile, your bite, and your self-confidence with AvaDent Digital Dentures.
Schedule a visit to Innovative Family Dentistry in Oologah. To request an appointment, call 918-379-4189 or contact us online today.
https://innovativefamilydentistry.com/wp-content/uploads/2021/12/shutterstock_119151640-500x332-1.jpeg
332
500
Dr. Jamie Bell
https://innovativefamilydentistry.com/wp-content/uploads/2022/03/Dr-Bell.png
Dr. Jamie Bell
2021-12-09 18:12:10
2021-12-09 18:12:10
Digital Dentures Make Your New Teeth Better